Brad Gill

Broker

,

Broker / Owner

in San Jose, CA
Associate Information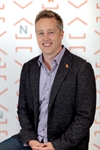 Professional Designations
CDPE, REALTOR, SFR
Expertise Types
Condominiums, Land, New Homes, Property Management, Ranches, Relocation, Residential, Short Sale, Single Family Homes, Townhomes
For over 18 years now, Brad Gill has understood that real estate professionals are the most important role in any real estate transaction. And in order to be effective and provide the highest level of service, Brad has learned to be a great listener, a strong negotiator, a problem solver, and quick to embrace new technologies that assist in streamlining the transaction process. That's why so many clients choose Brad as their Realtor® and he has become one of the top agents within his service area in Silicon Valley.
Brad has consistently ranked in the top 1% of all agents in San Jose, based on his annual sales and has also been recognized for his spectacular property marketing and use of technology in his business receiving recognition from various publications in the area. Brad grew up in Almaden Valley and as a Bay Area native possesses a vast knowledge of Santa Clara County. He graduated from Cal Poly SLO in 2003 with a BS in Economics and Financial Management and started his real estate career in 2003. Brad is a second-generation Realtor® and is currently part-owner and broker of his family's real estate business.
SERVICES:
Brad has grown his real estate practice and now leads a team of top-tier real estate professionals with a combined 40+ years of experience (and over 1,000 home's sold) in the industry to ensure the highest level of customer care and satisfaction. Brad strongly believes that there is a major difference in the level of service offered by real estate agents in our industry, which is why he assembled a team to support his business which draws on his 13+ years of experience in the industry to provide an innovative and creative approach to facilitating the purchase and sale of real estate for our clientele.
Brad leverages his creative marketing skills with the experience of his team members to give the properties he lists for sale a measurable advantage over the competition. Brad and his team understand that combining a "luxury marketing plan" with a "strategic internet advertising program" will result in the highest sales price in the least amount of time.
Brad describes his services as "concierge-style," as he provides a full-service business model that includes the scheduling & oversight of all pre-listing activities (repairs, renovations, staging, cleaning, etc) as well as all the marketing services (photography, videography, floor plans, website development, etc) for home sellers. This allows his clients the freedom to concentrate on preparing for their move rather than worrying about tedious tasks that regularly accompany the home sales process.
How do you help buyers to find the right properties for them?
I start with an interview process (buyer's consultation) in order to educate homebuyers about the purchase process as well as the current market conditions. Then after reviewing their purchase financing pre-approval we discuss their preferences in both property amenities as well as neighborhood locations. Next, we explore various neighborhoods that would offer closest to what they are looking for...then we tour, tour and tour some more...most buyers don't buy the first, or fifth, or even 10th house they see in today's market.
How do you make sure buyers get the best price for the property they are interested in?
By developing a good relationship with the listing agent, as well as putting together a clean and fully complete offer, I've been able to save previous buyers tens of thousands of the highest offers presented to the sellers.
What additional benefits can a buyer expect to receive by working with you and your team?
My goal is not to "sell" a home; rather my goal is to find the right property for a client that has chosen to trust in my ability to manage their purchase for them. Also, by being a leader in our local Realtor® Association, I often receive insight into homes that may be available "off-market."
What do you do to help market the properties your clients are selling?
Through our partnerships with major real estate websites such as Zillow.com, Trulia.com, homes.com and Realtor.com, we can at a minimum offer maximum exposure on the internet. By requiring professional photographs and video to each listing as well, we ensure each property we sell is seen by the highest number of buyers possible.
How do you ensure your sellers get the highest price?
I work with a team of contractors, stagers and professional photographers to ensure that their home is shown in its best form. I also have a budget and specific marketing plan for each property that includes both professional photographs as well as video...see example here: http://youtu.be/rXmJvbu5Z5E
What do you recommend sellers do to make sure their selling process is smooth?
Be prepared to sell...even though it is currently a seller's market, there are many things that sellers can do before listing their home that will greatly enhance the ease of the transaction. These steps may include conducting property investigations, storing personal items, and organizing any receipts or permits from past renovations.
Professional Real Estate Designations:
ePro® - Technology & Social Media Training

SFR Certified – Short Sale & Foreclosure Resource

CDPE Certified - Certified Distressed Property Expert

BPOR Certified - Broker Price Opinion Resource
Specialized Training:
Effective Negotiations® Training by Karrass Institute

Luxury Home Marketing Training provided by Realty World

Social Media Marketing Training provided by Katie Lance, Get Social Smart
Professional Memberships:
National Association of Realtors

California Association of Realtors

Santa Clara County Association of Realtors Silicon Valley Association of Realtors
Awards & Accolades:
2015 Realty World "Hall of Fame" Sales Award ($25.8mil in sales volume; Top 1% in Realty World Network)

2015 Director for California Association of REALTORS® (CAR)

2015 Featured Agent in "Top Agent Magazine" for Jan 2016

2015 Featured in Inman News Article for Listing Video Creativity

2014 - 2016 Director for Santa Clara County Association of REALTORS® (SCCAOR),

2014 Realty World "Hall of Fame" Sales Award ($18.9 mil in sales volume; Top 1% & 8th highest in Realty World Network)

2014 Realty World "Marketing Excellence" Specialty Award Winner

2014 Best of Trulia.com Top Agent Award

2013 Realty World "President's Club" Sales Award ($11.8 mil in sales volume, Top 5%) 2013 Realty World "Technology Award" Specialty Award Winner

2013 Chair for Santa Clara County AOR Young Professional's Network (YPN)

2012 Realty World "Hall of Fame" Sales Award ($12.5 mil in sales volume; Top 1%) 2007 Earned Real Estate Broker's License (Cal BRE #01874206)

2003 Earned Real Estate Salesperson's License (Cal BRE #01385310)